Fury UK 'Death By Lightning' DVD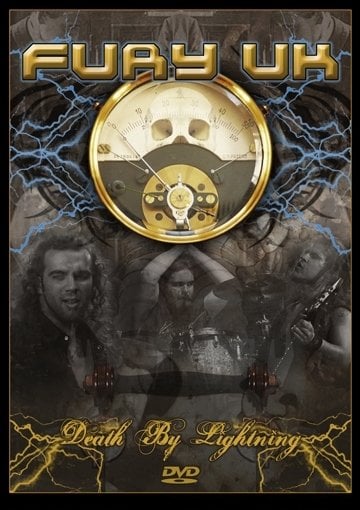 Fury UK's DVD "Rockumentary".
Chris Appleton (now of Absolva) - lead vocals & lead guitar
Martin McNee (now of Absolva) - drums
Luke Appleton - bass guitar & backing vocals
Released 6th April 2012
Includes....
*DVD - 3 part video diary covering the 2011 European Tour with Iced Earth including "official live bootlegs" of "Athena" from the Athens, Greece shows & "The Remainder" from Pratteln, Switzerland.
*Live footage from earlier UK & European shows.
*Behind-the-scenes / on-the-road footage.
*Brand new videos for the songs "Alien Skies" & "Death By Lightning".
*The original "A Way Of Life" album promo featuring "Nemesis".
*Brand new acoustic recordings of 3 Fury UK songs.
*Interviews.
Stunning cover-art from Lungfull Design.